Alexander & Augustus Wembley's Field Guide, Limited Edition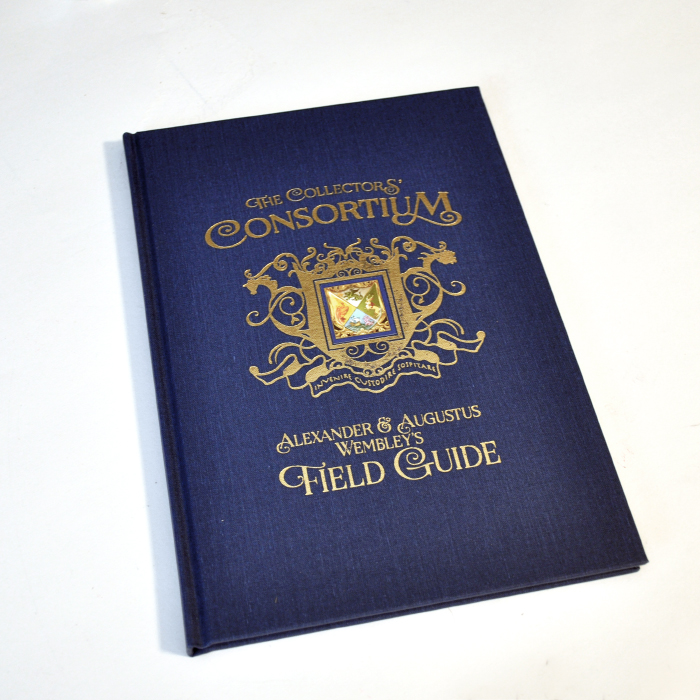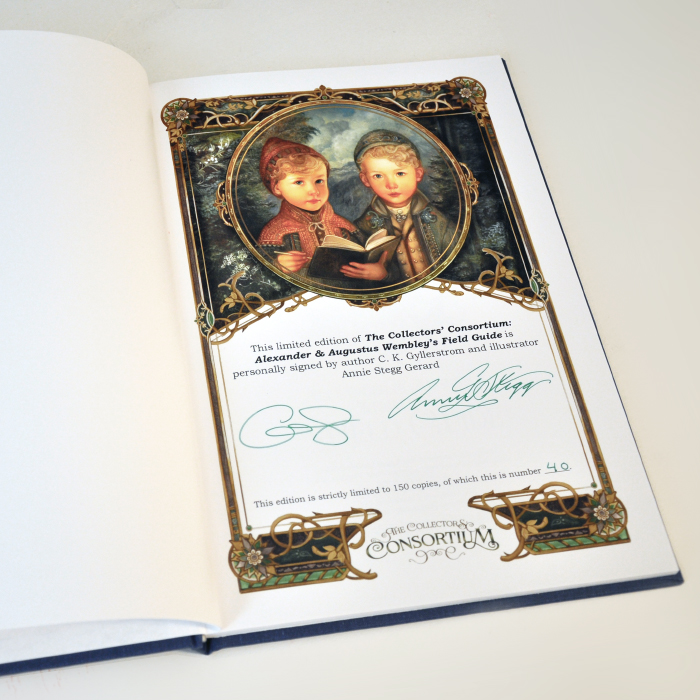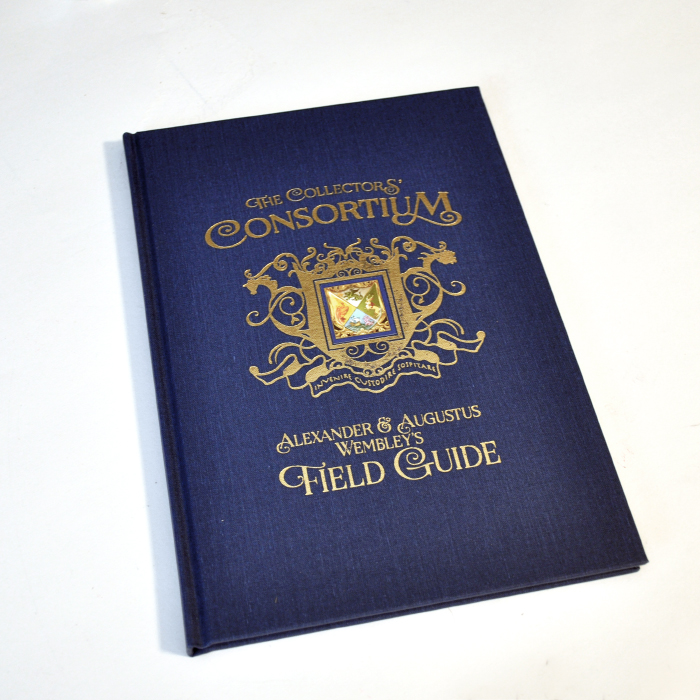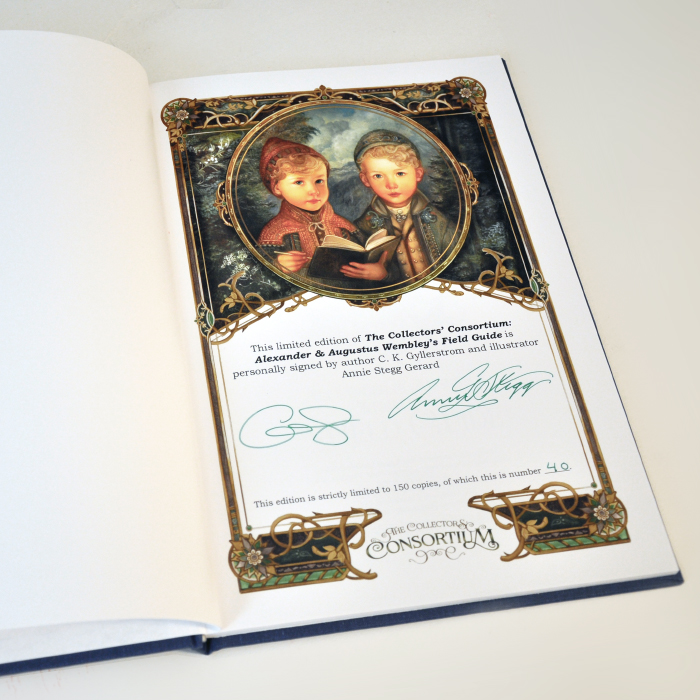 sold out
Alexander & Augustus Wembley's Field Guide, Limited Edition
The Collectors' Consortium: Alexander & Augustus Wembley's Field Guide is the first book in a series that follows the expeditions of young adventurers during the nineteenth century on their quests to find and preserve endangered magical creatures.
This edition is strictly limited to 150 copies that have been hand numbered and signed by both the author C.K. Gyllerström and artist Annie Stegg Gerard.
Bound in Navy Cloth and Gold Foil Stamped with The Consortium's crest, this Hardcover Limited Edition comes with a Set of 7 Enchanted Animal Collector's Cards.
7 Original Illustrations by Annie Stegg Gerard.
7.25" x 10.25", 68 pp
Ready to Ship.